Convert visitors into leads
Begin your journey towards successful lead generation with a meticulously designed website at its core. Our team will work closely with you to create a visually stunning and intuitive website that showcases your brand and seamlessly guides visitors through the conversion process.
We understand the importance of a solid content strategy in driving leads, so we will collaborate with you to leverage your existing content and create new, engaging pieces that resonate with your target audience. By strategically placing calls to action and optimizing your website for search engines, we ensure your content reaches the right people at the right time.
The end result? An easy-to-use custom website that captures visitors' attention and compels them to take action. Whether filling out a contact form, downloading a resource, or requesting a consultation, our goal is to convert your website visitors into valuable leads.
Our Approach to Inbound-Ready Websites
We will design and develop your website with the primary focus on generating leads. Our team will carefully select and incorporate key layout and design elements to optimize your website's conversion rate and help you achieve your goals.

Strategic Planning
Our primary focus is not just on developing a website that attracts visitors and converts them into leads, but also on aligning it with your business goals and objectives.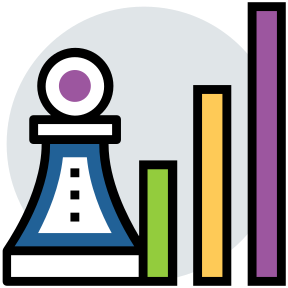 Design Prototypes
We craft the design of your website by seamlessly integrating content, structure, and user experience elements into user-friendly wireframes.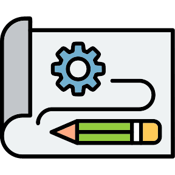 Content and SEO Development
We collaborate with your team to enhance your website's existing content or create fresh, engaging content. Throughout this collaborative process, we prioritize optimizing your website pages, landing pages, and blog with on-page SEO techniques.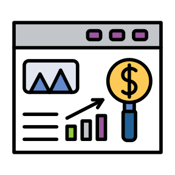 Theme Development
Our expertise lies in utilizing HubSpot CMS and WordPress themes, which enable us to accelerate the development of your website. By streamlining this process, we free up valuable time for you to concentrate on enhancing the content of your website.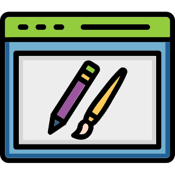 Website Testing and Launch
We conduct a thorough quality assurance (QA) of the website prior to launch, ensuring a flawless user experience. Additionally, we offer comprehensive post-launch support to address any issues that may arise.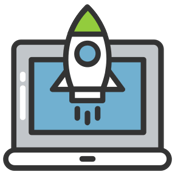 Website Pricing
The pricing for our website is tailored according to various factors, such as:
The size of your website
The desired design and functionality
Branding requirements
Website strategy needs
Our pricing options begin at $5,000, catering to the needs of both early-stage companies and more established organizations, with budgets extending up to $20,000.
HubSpot CMS Hub is designed to help businesses grow their web presence with an emphasis on enabling marketers to create and manage content.
WordPress is an open-source content management system (CMS). It's a popular tool for individuals without any coding experience who want to build websites and blogs.
WHY CHOOSE US
Website Assessment
Sign up for our no-cost Website Assessment to learn more.
Do you develop websites on other platforms besides HubSpot and WordPress?
Our exclusive support is tailored for the HubSpot and WordPress platforms, as they seamlessly integrate with HubSpot's comprehensive Marketing, Sales, and Service Hubs.
Do you offer custom designs, or do you use templates?
Absolutely, there is an abundance of webinar hosting platforms at your disposal.
Will my website be search engine friendly (SEO optimized)?
Based on our extensive experience in the insurance industry, we have found that between 50 and 80% of registered individuals actively participate in our live webinars.
Do you offer ongoing maintenance and support for the website after it's launched?
We will begin in this chapter by dealing with some general quantum mechanical ideas. Some of the statements will be quite precise, others only partially precise. It will be hard to tell you as we go along which is which, but by the time you have finished the rest of the book, you will understand in looking back which parts hold up and which parts were only explained roughly.