Inbound Insurance Sales Training.
HubSpot Academy offers several excellent online courses that are available to your sales team to become proficient in inbound sales. We augment the HubSpot training with live, online training on how to leverage the power of inbound sales when targeting the insurance industry.
Inbound Sales Methodology
We offer live inbound sales training that is customized for your target market segments in the insurance industry. Our training covers all four stages of the Inbound Sales Methodology: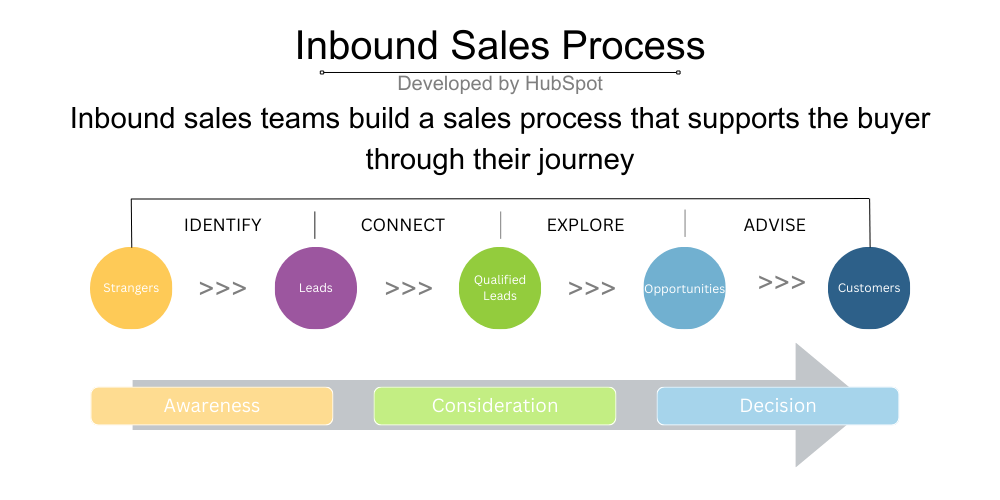 Our Inbound Sales Training
Our cutting-edge inbound sales training is conveniently delivered remotely through the advanced platform of Zoom. The highly engaging training sessions are tailored to specifically meet the needs of your unique product or service, as well as your discerning target audience. Additionally, for your utmost convenience, these invaluable sessions can be easily recorded for future reference.
Eight One-hour Live Sessions
We break up our inbound sales training into either eight, one-hour live sessions over four weeks or two weeks, as opposed to taking salespeople away from their prospects and customers for one to two days.
We recommend that these sessions be gamified with cash or gift card prizes.
WHY CHOOSE US
Inbound Sales Training Consultation
We offer a no-cost consultation to help you determine if our Inbound Sales Training approach is right for your organization.
FAQ's
Inbound Sales Training
What is the difference between Inbound Sales Training and just Sales Training?
Advancements in technology have revolutionized the way insurers discover, analyze, assess, and choose products and solutions for their organizations. Outdated techniques like cold-calling, email blasts, appointment setting, and other disruptive tactics have become obsolete.
Inbound sales revolutionize the sales process to align with the modern buying behavior of consumers.
My sales team is new to the insurance industry. How else can you help?
We specialize in offering comprehensive training programs on the intricacies of the insurance industry.
Do you offer onsite training?
Our team will personally bring our inbound training directly to your location, complete with travel expenses covered, for an added convenience.