Create Awareness with Industry Analysts
Industry analysts play a crucial role in an insurer's decision-making process throughout their buying journey. Ensuring that these firms are well-informed about the exceptional solutions or services your organization offers can truly make the difference in securing a spot on the coveted short list of vendors.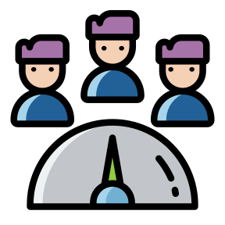 Our Analyst Briefing Process
TSI collaborates closely with your team to meticulously schedule, strategize, and execute tailor-made online analyst briefings with respected insurance industry analyst firms. These high-impact briefings can vary in length from 30 to 90 minutes, depending on the specific topic and format of the briefing.
We secure the briefing on behalf of your organization.
To ensure a comprehensive briefing, we collaborate closely with senior management of your organization to gain a deep understanding of the essential elements that must be incorporated.
On the day of the briefing, we step into the role of a skilled facilitator, seamlessly coordinating the tasks and responsibilities of your personnel who will be present.
WHY CHOOSE US
Analyst Briefings Consultation
Sign up for our no-cost Analyst Briefings consultation to learn more.
What is an analyst briefing marketing service, and how can it benefit our company?
Utilizing an analyst briefing marketing service can greatly enhance your company's reputation, offer invaluable market insights, and assist in making strategic decisions. This indispensable tool plays a vital role in establishing credibility, fostering trust, and increasing visibility within your industry, ultimately driving the success and growth of your business.
How do you ensure that analyst briefings align with our overall marketing and business strategies?
How do you handle confidentiality and non-disclosure agreements during analyst briefings?
What is the expected timeline for planning and executing an analyst briefing campaign?
How do you help us build and maintain strong relationships with industry analysts?
Personalized, consistent, and transparent interactions characterize our approach to building and maintaining solid relationships with industry analysts. We aim to position you as a trusted source of information and insights, which, in turn, helps to strengthen your reputation within the analyst community and gain their support and endorsement.