79
%
of buyers share their contact information to register or access a webinar.

95
%
of organizations say webinars are a vital strategy for their marketing.

57
%
of all webinar registrations are driven by email marketing campaigns.
61
%
of companies say they use webinars as a content marketing tactic.
STATS ABOUT WEBINARS
Some Interesting Facts
Webinars are a great way to share your knowledge with contacts that may be interested in what you're talking about. They may not be ready to buy but are curious about what you offer. If the content is educational, interesting, and helpful, they'll keep coming back for future webinars.
Our Services
Live and On-Demand Webinars
Webinars offer a fantastic opportunity to impart your expertise to interested contacts. While they may not be ready to make a purchase, they are intrigued by what you have to offer. By providing educational, captivating, and beneficial content, you can keep them coming back for more webinars in the future.
We have the experience to assist you with the entire process of creating and delivering impactful webinars. From brainstorming engaging webinar topics to seamlessly hosting and facilitating the event, we have you covered. Our webinars typically last between 30 to 60 minutes, depending on the subject matter and the number of speakers involved.
Our webinar service include:
Our Webinar Development Process
Webinars, whether live or on-demand, offer a powerful platform to share your expertise with both current and potential customers. However, creating successful webinars is no easy task. It requires careful preparation and adherence to a well-defined process that spans 6 to 8 weeks.
Our comprehensive webinar package encompasses the entire process of planning, developing, delivering, and providing support for both live and on-demand webinars.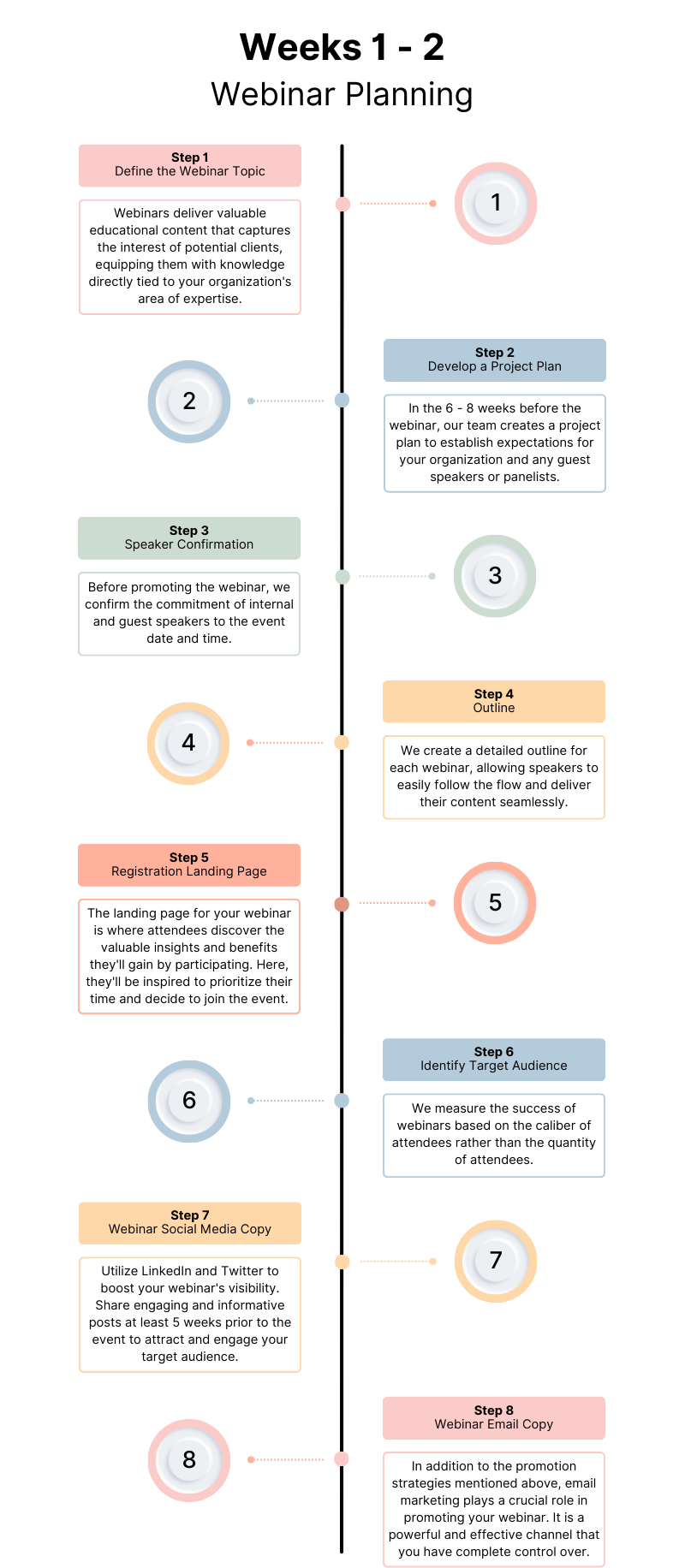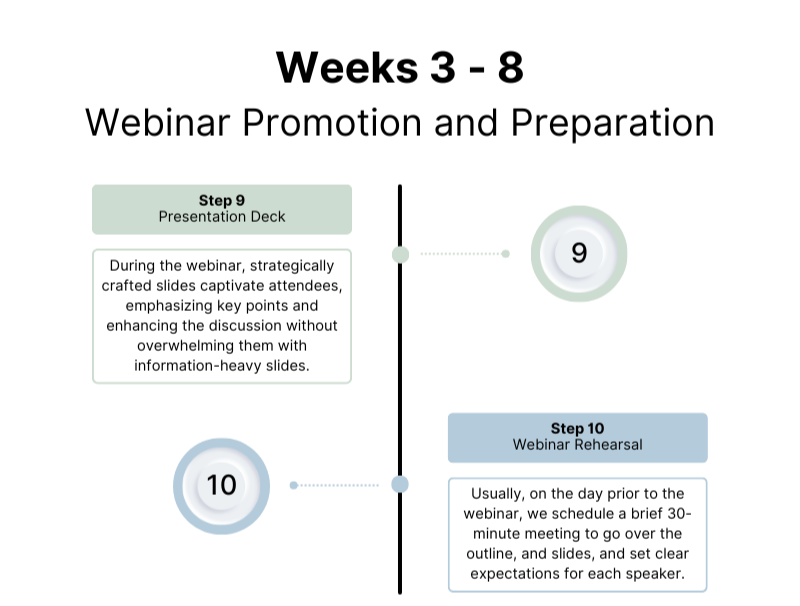 WHY CHOOSE US
Webinar Consultation
Sign up for our no-cost webinar consultation to learn more.
Can you provide guest speakers for our webinars?
We possess a network of individuals who may have a keen interest, depending on the subject matter and specific area of expertise needed for your webinar.
Can we use other webinar hosting platforms besides Zoom?
Absolutely, there is an abundance of webinar hosting platforms at your disposal.
How many attendees should we expect for live webinars?
Based on our extensive experience in the insurance industry, we have found that between 50 and 80% of registered individuals actively participate in our live webinars.